Oh my gosh, it's here!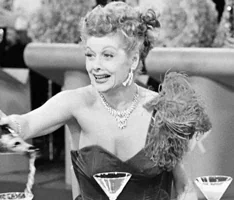 The day winter sports fans have anticipated for four year has arrived. The PyeongChang Winter Games officially open Friday, Feb. 9
But figure skating fans don't have to wait to watch their favorite sport. The Team Figure Skating Event kicks off Thursday night, with the men's and pairs short program.
The Team Event debuted in the 2014 Sochi Olympics and features nations who have skaters competing in all four disciplines: men's and women's individual, pairs and ice dance. Teams can select which skaters will compete in the Team short program and long program competitions. The top five teams after the short program events will advance to the long program events. Gold, silver and bronze medals will be awarded to the teams but as with other team sports, each member will be considered an Olympic medalist.
The teams taking part are South Korea, Germany, France, the United States, Japan, Italy, Canada, Israel and the Olympic Athletes from Russia.
Team USA has chosen Nathan Chen to compete in Thursday night's  Men's Short Program competition, with Adam Rippon skating the Team Event Men's Free Skate on Sunday night. Alexa Scimeca-Knierim and her husband Chris Knierim, the only U.S. pairs team competing in PyeongChang, will skate both the pairs short program, and the free skate Saturday  night.
Also scheduled for Saturday, are Team Event ice dance short dance, women's short program. The men's and women's free skate and ice dance free dance will take place Sunday. All events are on NBC, beginning at 8 p.m. EST.
As of Thursday afternoon, line-ups for women's and ice dance had not yet been announced.
If you're looking for an awesome, informative and snark-free explanation of how to watch figure skating, check out this article in The Washington Post.
Can't get enough figure skating? You'll love my Red Hot Russians #FigureSkatingRomance series.
Amazon | B&N | iTunes Books | Kobo | Google Play Books | Goodreads